The drama of Rachel Berthoumieux began in 2015, the year of horror at the Elie home when outside forces launched the most intensive assault on the couple's union of nearly 4 years young, purely out of women uncontrollable evil jealousy. A destructive assault originally scripted by these 3 principal characters.
#1) Joelle Mith-Joseph (The Brainwasher)
#2) Dr. Marie P. Dupiton (The Mad Doc)
#3) Tiffany Charles (The Brat).
| | | |
| --- | --- | --- |
| ENTERS PLAYER #4 | | RACHEL BERTHOUMIEUX |
Rachel Berthoumieux got her fame by scripting the Feb. 2015 Valentine Day Theft of my wife with an act comparable only to the 2015 Thanksgiving kidnapping of my wife by Dr. Marie Dupiton, the Mad Doc. So I bring you this report for the 5th anniversary of that Horrific 2015 Valentine Day.
It began in January 2015 when my wife told me about an invitation to a wedding in Haiti for her an ex in-law nephew . An invitation that was just a formality, as her children were expected to attend this wedding by their father's family.
At the time, Marline was already under pressure by outside instigators, like Dr. M. Dupiton to prove that 'her husband does not control her'. Something that her sister Joelle Mith-Joseph had clearly told my wife in a letter that I refer to as the 'Brainwashing Bible' for my wife, and from which from which I quote her sister saying:
"Marline... JC cannot "push himself on us" and telling us he has control over you and would not let you go anywhere without him....this we cannot accept and you should not also."

In short it was a direct order to Marline who felt that she had to go to Haiti to prove herself to her big sister. But I obviously objected. Not only because she was not expected to attend, but it was a Valentine day wedding when couples are supposed to celebrate their love together. In addition, that same week I was scheduled for an eye surgery, when a wife is supposed to be by her husband's side.
So after some disagreements, I figured that it was a settled matter. Specially after Marline and I confirmed our reservations to a Valentine's Day Gala by Kwizine Arts Catering for Feb. 14, 2015.
THEN ENTERS RACHEL BERTHOUMIEUX - INTRUDER #4
Days after confirming our Valentine gala reservation, I was using my wife's laptop when I noticed that it was logged-in to a 'Gmail' account that I did not know about. Just at that time, an email came from her friend Rachel with the subject of "JetBlue Airline Confirmation". So I opened it, and here is what I found.
AN AIRLINE RESERVATION FOR RACHEL & MY WIFE FOR HAITI FOR VALENTINE DAY. THE SAME DAY THAT WE HAD JUST CONFIRMED OUR VALENTINE'S DAY GALA RESERVATION.
So in total dismay, I tried to reach Rachel to inquire as to what these tickets were about before talking to my wife. So I tied to contact her, but she kept ignoring my messages and calls. As I insisted, she finally replied with this blasting text message full of insults & threats;

Now I doubt that any of you, men or women, would address your good friend's husband or wife with such disrespect on a simple inquiry. But I immediately recognized her reply as a guilty reaction, or consciousness of guilt. It also exposed Rachel as a woman with low character, class or education.
But what troubled me the most is that, while she thought she was insulting me, the person she actually insulted was her friend Marline in addressing her husband with such disrespectful vulgar language.
In addition, Rachel is a woman who had pushed herself into being a Maid of Honor at our weeding, when we already had Cherely who is a true friend of Marline. But when my wife to be told me how Rachel begged her to be a maid of honor, I reluctantly accepted to add her as a second one. Now I learned that I must follow my instincts.
But I will soon discover that Marline also contributed to Rachel's disrespect of her with her habit of handing out licenses to people into her life and ours.
MY WIFE SELF-DEGRADING REACTION FOR RACHEL
So when Marline heard that I had contacted Rachel about the secret Airline Reservation, after which Rachel having probably blasted her, instead of giving me the explanation I was looking for, Marline was more concerned about Rachel being mad at her. And as a 'People-Pleaser', she feared losing her friend.
So rather than Rachel apologizing for insulting her husband, Marline did the most demeaning thing to herself by being the one apologizing to Rachel in one of the most disturbing apology letter ever seen. One that reads more like a love letter. So much so, that I had labeled that letter as 'Classified', and never to be released. But the intransigence of the women conspirators refusing to address what they did to my daughter, other possible criminally minded events, and with Marline's refusal to deal with reality, I decided to declassify all documents, and this is the first one
NOW I SUGGEST YOU SIT DOWN TO RECEIVE AN ELECTRIC SHOCK FROM MARLINE'S EMAIL TO RACHEL.
From: Marline Elie
To: Rachel Berthoumieux

Rachel,
You think I'm going to let JC break our friendship. He will be the one out my life.

He is a sick man. As I told him, I'm giving him one more change. If he was a boyfriend he would have been out

I already told him MY FAMILY AND MY DEAREST FRIENDS COME BEFORE HIM. He begged me to marry him. ….. Then he started with Tiffany, then Joelle then you anyone that is close to me.

He will never have the kind of friendship that we have. Anyway I just wanted you to know I miss you
I'm sorry for my stupid husband illness at you. and hope you can forgive me because I put you in his life and you do not deserve that.

He knows now that if he ever talk to you or any of my friends or family like that we are done.. Any way hope to see soon

Love you,
Marline.
Now. while there is a lot in this letter to see and to question, I blasted my wife for self-degrading herself in what looks like a love letter. Because, while I know that she is driven by a chronic 'People-Pleaser' abnormality, fearing losing a friend who is not a true friend, I was concerned with what other people would think if they saw that letter. One in which she is asking for forgiveness from the girlfriend who insulted her husband, and saying: "How she misses her; Would kick out her husband for her; That her husband will never have what they have together; closing with Love you. etc.". Which is the reason I had kept the letter 'classified'.
But while I can defend her by attributing her words to her chronic 'People-Pleaser' condition, I cannot answer to what Rachel feels in thinking that receiving such a letter was fine to her. I say that because, if a guy friend was to tell me that he has something deeper with me than his wife, I'd be at him in no time asking him to take it back. But Rachel did not do that. Why?
In fact, Marline made it worst by turning her guns on me for Rachel. So let's check that out.
MARLINE DOUBLES UP ON HUSBAND FOR RACHEL
Now with Rachel delighted by Marline's confirmation of love , and a willingness to dump her husband for her, Rachel decided that an apology from Marline was not enough. And the way for Marline to [prove herself, is to make Jean Claude also apologize to her.
And if you can believe it, Marline actually asked me to follow her apology of love to Rachel with an apology from me. Now, this id the type of stuff you could only find in soap operas. But id if you can't believe it, I have the evidence to make you a believer. So here is the letter I got from my wife blasting me, and requesting that I apologize to Rachel.
And please, do not get up from your chair.
From: Marline Elie
To: Jean Claude

JC.
You are finish with me. You mess with my sister, my daughter or any of my family and my friends you better lose my number. You will not tell me whom I can talk to or see. I will talk to and see whom I want.

You are sick get help. You don't apologize to Rachel, do not ever speak to me again. I mean it
By the way, I told Rachel just like I told Joelle to sue your Ass for harassment.
I will find a man that will love me and all my family and friends.
Do not call me to bail you out or come to get you. Call your family.
Marline
Well, I have just a couple of things to show you how effective a brainwasher is Joelle Mith-Joseph.
FIRST: You can see how far back goes this "Police" obsession that Joelle was first to put into action after creating the "Assault & Punch Tiffany" lie. Then brainwashed everyone, including Marline, Mad Doc Dupiton. Rachel, etc.. resulting in my 7 arrests and 7 exonerations in courts. Proving that it was purely women brainwashed to do the devil's work.

NEXT: With Marline saying "I will find a man that will love me...", it's also a brainwashed comment directly from Joelle's 'Brainwashing & Control' letter to Marline where she told her: "Marline... Jean Claude may feel good about getting an desirable woman that other men wanted".

THEN: As far as her wish for a man who will "..Love all her family and friends", All I can say is that I married Marline as the only woman I l was in love with. I did not know that I was supposed to also be in love with her family & friends. Otherwise, I would have had all of them with me on the altar to say 'I do, and until death do all of us part"

But seemingly, this is what Marline did with my family. Because upon breaking our marriage, she went for my family as the one she loved more, while pledging loyalty to Doc, Dupiton. Well it's not me saying it. Here is Marline saying it to me after we broke up.

FIRST ONE WAS IN 2016 - THEN AN EMAIL DAYS AGO FEB. 10, 2020

BUT RACHEL DOES NOT QUIT
So having had enough of this Rachel nonsense, thinking that she controls my wife, I decided to put an end to their secretly booked Haiti vacation. So I called JetBlue and cancelled the reservations. That's when Rachel decided to prove to me that she has something stronger with my wife than I do.
Rachel proceeded to call back the airline and rebook the reservations for her and my wife. So on Feb. 14 2015 Valentine day, Rachel picked up my wife, who without saying good bye to me, left the house with her suitcase and headed with Rachel to Haiti for vacation, and a wedding with her ex in-law family.
THAT WAS THE HORRIFIC 2015 VALENTINE, SCRIPTED BY RACHEL BERTHOUMIEUX. ONE THAT WE ARE CELEBRATING THE 5TH ANNIVERSARY OF THIS WEEKEND
COMING BACK FROM THEIR VACATION
Upon my wife's return, I welcomed her back with open arms, hoping that she had gotten this 'People-Pleaser' urge out of her system.
So having proven to her sister Joelle, her friend Rachel, my niece Johanne Dupiton & others that 'her husband does not control her and that she can go anywhere without him', Marline felt that all her loves were safe
Oh did I forget to tell you that Rachel had also paid for my wife's airline reservations on her credit card. How about that! I don't know if she was reimbursed, but regardless, the out of place arrogance of Rachel was extreme.
AFTER THIS SUCCESS, RACHEL WAS JUST GETTING STARTED
Now to show Rachel's level of arrogance that is only surpassed by Doc Dupiton, let me present you the evidence with 7 real life cases of her continued imposition on my wife.
CASE #1: The Haitian Roundtable Gala
Later in that dreaded 2015 year, the Haitian Roundtable Organization was having its annual Recognition Award Gala in Manhattan. And since I was keeping an eye on Rachel, I later discovered that Rachel had once more secretly invited my wife to go with her and leave her husband JC in bed.
Now since things were smooth at home, and Marline knew that hell would come to Jamaica Estates if she tried this embarrassing public display, she had to find an excuse to give to Rachel. Because she could not risk looking weak by giving Rachel the honest answer of "Sorry, but I can't go to such a gala without my husband, and do it secretly".
Then there was the problem of the $150 admission price tag for Marline. Because without her RockMaster husband, there would be no VIP treatment in company of a Rachel. So unable to tell the truth to Rachel, Marline replied "Oh! I can't afford to. I just spent $500 on busted water pipes".
Well it's true that $500 was spent on busted pipes, except that the $500 came out of my pockets, as part of the $100K I put into the house for her. Furthermore she could not use the RockMasters Business credit card I gave her to spend at will, since the bill came to me.
So that was the only failed attempt by Rachel. So let's go to Case #2 of 7
CASE #2: Rachel's daughter graduation
One night, my wife went to her mother or sister's house, but never came back. So I kept calling & texting her with no answer. It was not until past midnight that she finally realized she had to answer. At which point she told me that she was at a party at Rachelle's house for her daughter's graduation. Well obviously, I was pissed that I could not shake off this Rachel.
Now while Marline was at Rachel's party, where I know most people attending, I did not know what lie Marline gave for my absence. But whatever she told everyone, it was safer for her than telling Rachel that "she could not come since her husband was not welcomed"
So on that one, Rachel won again. Let's see how she did in Case #3
CASE #3: The SOB's Surprise
That was the day we had a full VIP invitation to a special event from the owner of SOB's. Our table was waiting in the VIP Section, and our names at the door on the VIP list. But following another dispute over my wife's invasive sister Joelle, I was no longer in the party mood, and told my wife that I will apologize to Jube, the manager in the morning. My wife was upset and went to her mother's house and did not return until late,
So the next day I called Jube at SOBS to excuse us for not showing up. But before I had a chance to say so, he told me:
HEY ROCK. SORRY YOU COULD NOT MAKE IT. BUT WE TOOK GOOD CARE OF YOUR WIFE & HER GIRLFRIEND RACHEL.
Wow! So Rachel stuck it to me and my marriage again. Because when I thought my wife was at her mother's house mad at me, she was at SOB's with her Rachel using MY VIP.
So Rachel was successful in stealing my wife once more. But she ain't done yet. let's go to case #4
CASE 4: A Night on Broadway Not to Be
We are now in the 4th quarter of that dreaded 2015 that started with the Rachel valentine horror. And it was on a nice Sunday afternoon that I saw a commercial for a new Gloria Estefan show on Broadway. So knowing that my wife loved her, I decided to plan an evening on Broadway with show & a romantic dinner at a fancy restaurant.

Now I go to excite my wife with my plan for a great romantic evening on Broadway. But she told me that she could not go because she had a house to show. So I told her to reschedule it, but she said that she couldn't because the people were from out of town. So I agreed to reschedule.
Then as I went out later on, guess what I saw? My wife's car parked by the home of an executive of Heal Haiti. Bottom line, there was no house to show. Rachel had my wife come to a Heal Haiti meeting to work on a journal for the organization's Anniversary Gala. And there was nothing about that meeting that could not have been handled over the phone. Nothing so critical to decline an exciting night on Broadway with her husband.
OOPS, SORRY. THERE WAS SOMETHING, AND IT WAS CALLED RACHEL BERTHOUMIEUX. The same Rachel, who being on a plane to Haiti with, was more romantic than a Valentine Gala with her husband.
Again, another plan foiled by Rachel, and another victory for her. Now to the case #5
EXAMPLE #5: The big Promise.
In this example, we find Rachel coordinating with Mad Doc Marie Dupiton to elevate the pressure on Marline way above having to prove that "her husband does not control her".
For the plot, Marline was made advanced promises that would make her life happier with her friends and my family in exchange for dumping her husband.
FIRST PROMISE: It is one that I previously reported on coming from my niece Johanne Dupiton who promised her membership in a fictitious "Ex-wives club" in company of my first wife if she leaves me. A promise that Marline confirmed with this text reply to Doc. Dupiton:

SECOND PROMISE: Then came a 2nd promise from Rachel and Doc Dupiton for membership in the Heal Haiti organization. A promise directly connected with her choosing the Heal Haiti meeting with Rachel over a night on Broadway with her husband. And here is what followed.
It was October 2015, and one week after my wife declined the evening on Broadway. I was home fully dressed waiting to take my wife to a niece movie premiere with 2 backstage VIP tickets in hands. Then in looking for her whereabouts as we were running late, I called Doc Dupiton who supposedly was at the movie premiere to explain why we were late. But in answering my call, Doc Dupiton had no choice but to come clean with the truth, and the conversation went something like this
Me to Doc : "Jojo, are you at the premiere. I'm home & can't find Marline"
Doc Dupiton:: "Oh she is here at the Heal Haiti gala"
Me in shock: "What she doing there? I'm waiting to go to the premiere?"
Doc Dupiton:"\"She's here because that's her club that she's a member of"
Me in shock : "No she isn't. She was just helping with a journal"
Doc Dupiton: "Well she is. If you did not know, now you do".
So here is the trio of Rachel, Doc Dupiton and her sister Dominique surrounding my wife at the gala that night, while dumb husband was worrying about his missing wife.
Now, after they successful broke the marriage in Jan. 216, here is Doc Dupiton with Marline's sister Joelle Mith-Josph celebrating together at the next 2016 organization gala with Rachel not shown

So Rachel won again teaming with the Mad Doc Dupiton.
But what also bothered me is how these people used this prestigious organization in their dirty schemes, resulting in its name showing up here, for which I apologize. But I hope that Rachel & Doc Dupiton get a good talking to for their unethical behaviors. And as to Marline Elie, while a great helper, her name will continue to carry increasing baggage with new revelations to come if she does not confront her issues

NOW ON TO THE FEATURE EVENTS & CLIMAX
Now, before I go into the last 2, and most disturbing cases, let me say that I had no plan to positing them until I got to this point in this report. Then I decided to do so with the hope that Marline will realize that she needs to address these personality issues and character weaknesses that allow people like Joelle, Johanne, Rachel etc. to take advantage of her. And ending up with hurting a lot of people, including making me a target of these devious women, and victimizing my daughter that no one seems to want to answer to, but will...
Now since what I am about to reveal is so abnormal, I want to show one last time what Marline was writing while the above incidents with Rachel and others were taking place. Some of these messages were even apologies to me for the above incidents.
So read them again , and after I present you the last 2 climaxing cases, you'll discover 2 different personalities in Marline. Everyone has seen one. But I have lived with both. So here is your chance to see the second one today.
CASE #6: New Year's Eve Shocker
Now comes the last day of this dreaded 2015 year that started with the Rachel's Valentine Day Theft of my wife. So here we are on New Years Eve December 31, 2015, and you just read Marline's text above (Last one in red) with her hope-filled resolution for 2016. So we decided to celebrate a new beginning at Mirelle's Restaurant with the group Enpresyon. Not knowing that Rachel would also be there waiting to be the spoiler once more.
.Arriving there, we were directed to our table next to the stage where many of our acquaintances were seated, so was Rachel. So, I went around the table shaking everyone's hands, and when I got to Rachel, being a well-raised and educated man, I did what protocol calls upon me to do. I reached to shake her hand & say Happy New Year.
Well, the rude Rachel first ignored me, and with everybody looking on, I tried one more time. Then all the sudden she made an angry gesture toward me yelling "Stay away from me", in a display of what Haitians will call a "Vyé Moun". Something that most at the table observed, and some of the readers here will remember. So I just smiled at the ugliness and went to my seat.
Then came Marline who acted as if she did not see Rachel public disrespect of her husband, and disrespect of her as a wife. Then went to Rachel being very cozy, as if to say to her, "I don't have a problem with you".
But while I was more embarrassed for my wife, the evening went on, and we had a great time celebrating what was to be a new beginning. But ended being the beginning of the end as Marline's resolution from the day before was turned into just 'words' by jealousy-driven devious women.
BUT HERE IS CLIMAX #1
So, a day or so after, since Marline never mentioned that incident to me, and wondering if she actually saw it, I decided to inquire. So I went to her and asked
"Marline, did you see what Rachel did on New Year's eve, and how she yelled at me in front of everyone?
Then I got an even bigger shock when she replied in Creole
"Se pa rélé pou'l té réle sou ou sèlman. Sé kraché pou'l té kraché nan figi'w"
(Translation: It's not yelling at you that she should have done. She should have spit on your face)
No comment needed here from me, as this is self-explanatory. But just in case you are not sure of what you just read . Marline said that "Rachel should have spit on my face in public, seated at a table with 10 people inside Mirelle's Restaurant.
Meaning that I have a wife with deep issues and Rachel's name came with it,
BUT IT GETS BETTER: For that, we go to Case #7 and Climax #2. This is when Marline's situation becomes a big case of sadness, revealing that my wife had, and still has major personality conflicts, which I still try to figure out..
CASE # 7: The Bombshell Affair that she would not care
Now this is the tell-all and most disturbing of all the Rachel cases. Because after seeing the abnormal stronghold that Rachel had on my wife, I decided to make a huge confession to her that I 100% believed would open her eyes, and put an end to this Rachel matter once and for all.
Now, it is important to know that this confession that I am about to share with you will not be confirmed as true or false, and Rachel does not have the credibility to confirm or denies it.
THE ONLY PERSON WITH SUCH CREDIBILITY, IS THE ONE WHO'S BEEN TELLING HIS STORY FOR OVER A YEAR, AND NEVER HAD ONE WORD OF HIS CHALLENGED. BECAUSE HE ALWAYS PROVIDED EVIDENCE TO BACK UP HIS WORDS. THIS PERSON IS THE "THE EVIDENCE MAN", JEAN CLAUDE ELIE.
SO HERE WE GO:
One day in bed after the New Year incidents, I told my wife that I got a confession to make about the Rachel she thinks is such a good trusted friend. Them told her that:
Her friend had made passes at me, and going into details, including what happened one day on the dance floor. And the reason I stepped back was not just because she is your friend, but because I'm a dedicated husband to you. So I am telling you today, so you can see that Rachel is not worth ruining your marriage over. She is another jealous one trying to split us apart anyway she can. And I am smart enough to see where the advances were heading. So I figured that it's better I say something to you first before she gives you the reverse story.
Now, upon hearing that, all wives would instinctively jump off their chairs. Some would head to the phone, others to their cars, and the most cool-headed wives would start asking a lot of questions. So while each wife would react differently, NOT ONE WIFE ON THIS PLANET WOULD REACT AS MY WIFE DID.
SO COMES BOMBSHELL CLIMAX #2
Well Marline's reaction was immediate and totally instinctive. It was as if she did not get what I said, and had already created her own version of what happened. So she replied:
I know what happened. You are probably the one who went after her. She didn't want anything to do with you. So he kicked your ass. I am sure that's what happened.
Basically, I saw Marline do what she does best, and what she's been doing for these past years. Immediately switch into full denial mode. To the point of never asking her friend about what I said at the risk of losing her friend with a positive confirmation. So denial was her best option. In fact, I bet that Rachel is leaning of this confession for the first time from reading this.
Now I was so bothered by her non-reaction and uncaring attitude that I decided to pull a Big Bluff. So let me Cleary say to you that this next one DID NOT happen. I wanted to see how far this Rachel thing went with my wife.
So one day I told her that I wanted to come clean with a full confession so she would believe me. Then I falsely admitted that I went all the way with her friend. And to make the story more believable, I added the date, time, location even described undergarments.
Now, as I was telling her that story, I made sure to stand a safe distance, and getting ready to scream IT'S NOT TRUE before her laptop came flying at me like a missile.
GUESS WHAT SHE DID? Nothing! She did not say one word. In fact, she looked more annoyed by me telling her.
So at the end I said to her "Well that part of the confession was made-up. It did not happen. But your non-reaction told me what I needed to know".
That is, she did not care if I had an affair with her girlfriend. Because, as long as she did not lose her Rachel, a "Ménage a trois" is fine with her.
All which explains her letter to Rachel a whole year before
From: Marline Elie
To: Rachel Berthoumieux

Rachel,
You think I'm going to let JC break our friendship. He will be the one out my life.
He is a sick man. As I told him, I'm giving him one more change. If he was a boyfriend he would have been out

I already told him MY FAMILY AND MY DEAREST FRIENDS COME BEFORE HIM. He begged me to marry him. ….. Then he started with Tiffany, then Joelle then you anyone that is close to me. He will never have the kind of friendship that we have. Anyway I just wanted you to know I miss you
I'm sorry for my stupid husband illness at you. and hope you can forgive me because I put you in his life and you do not deserve that.
He knows now that if he ever talk to you or any of my friends or family like that we are done.. Any way hope to see soon
Love you,
Marline.
Thus giving Rachel the license to insult me and show even more disrespect to Marline by sending me this message that started everything

Thus proving Marline has huge issues and needs help
Confirming my confession
Now regarding confirming the alleged advances from Rachel that I confessed to, I decided not to confirm it as true or false, and leave it to you to guess, based on your knowledge of Rachel and her actions above. Because if Rachel did not want this cloud "Is it true or Not" over her head, then she should have minded her own business instead of minding my wife, starting with the Haiti Valentine trip, to SOB's, to graduation party, op Haitian Roundtable invitation,to spoiling our evening on Broadway, to Heal Haiti Gala, to the New Year Eve disrespect etc.
She did all that in one year. . But she did not stop there. For that, let me jump ahead to 2018
2+ YEARS AFTER BREAK UP - RACHEL STILL ON MY CASE
It was in 2018 when I started to share my story about my family drama & Doc Dupiton via email & texts. Then after sending a group text to my phone contacts, a single reply with threats came back to the group. Dated: Aug. 15 , 2018, 10:11PM, and it came from..... Well, as the evidence man, let me show you the evidence that doesn't lie.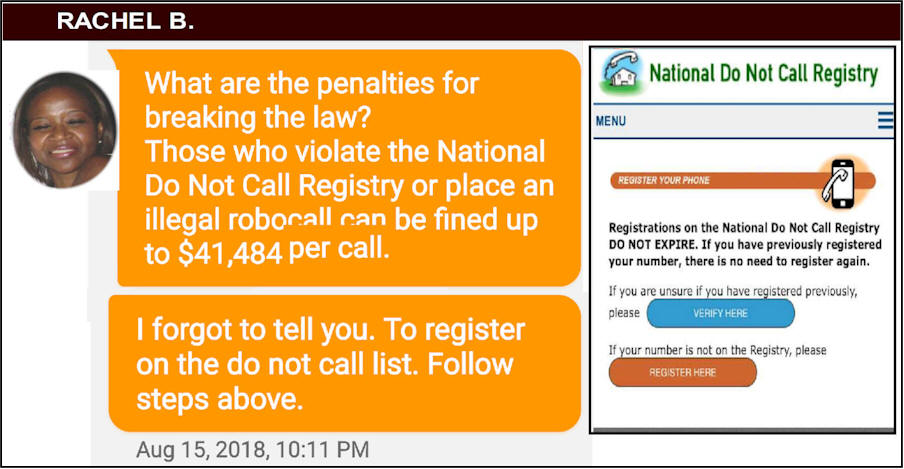 HOPEFULLY, RACHEL WILL LEARN LIKE JOHANNE & JOELLE
NEVER MESS WITH SOMEONE 100X SMARTER THAN YOU COULD EVER BE
So did Rachel really make a pass at me?
Some women truly get vindictive and dangerous when they get rejected. Even more than 2 years later
SO I CLOSE BY UNVEILING MY LATEST ARTWORK
THE QUADRANT OF EVIL JEALOUSY