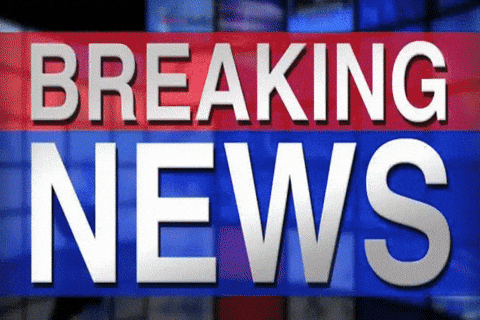 CNN BREAKING NEWS ON MAD DOC DUPITON**
THE QUEENS DA SERVED DR M. DUPITON A CRUSHING DEFEAT
It was a d disgracing blow to the Mad Doc, and a triumphant victory for me. You will see the letter of victory I received from the DA below
BACKGTOUND OF THE "YOUR ASS IS GRASS" POLICE CASE
Following the initial release of my report detailing the evil conspiracy against me and Elie marriage by my niece Dr. Marie P.
Dupiton, the reaction from the community was swift, and in total outrage over such devious acts by Dr. M Dupiton, aka, the Mad Doc.

So in a vindictive reaction to the report that exposed her as the villain, and unable to further use my wife as a tool, Doc Dupiton personally ran to the police claiming that I made threats to her life in by claiming I said that her ass will be grass. A case that I refer to a the "Ass is Grass" Case.
After being informed of her complaint by a detective, and that there was a warrant issued for me, I turned the matter over to my lawyer. She immdiately sent the detective a letter informing him to suspend any communication with me, and that all communications must go through her. But because a warrant was issued, I needed to voluntarily report to the precinct for arrangement. At which point she'll take over and see what this ridiculous charge is all about, since I had n direct communication with the Mad Doc for 2 years

A WELCOMED ARRAIGNMENT
I welcomed arraignment with my head high, because in the fight for any cause and justice against evil, or a fight for the rights of men not to be vilified, falsely prosecuted, or to have their marriages and wives attacked by unscrupulous women, getting arrested for a cause is an normal step in the process.

TURNING MYSELF IN FOR ARRAINGNMENT
So last Monday at 2PM, I surrendered to the 105 precinct to be booked, mug shot, finger printed, handcuffed, then put in a squad car & driven to Queens Criminal court. THIS WAS THE EVIL WORK OF A MAD DOC OVER MY WIFE
We got to central booking aT the the criminal court on Queens Blv. at 6PM. I was put in a cell waiting to see a judge.

BUT SOMETHING DIDNT SEEM RIGHT.
Everyone who came after me got called first to see the judge. But what I did not know is that my delay was due to GOD WORKING AT HIS NORMAL PACE. YOU CANT RUSH GOD.

Then at the stroke of midnight, a senior officer took me to his office & handed me a letter that was faxed for me. It was from the District Attorney's Office. A letter of complete vindication and total rejection of Doctor Md Doc Dupiton.
Then the officer escorted me the court house exit door, and said to me 'GET HOME SAFELY SIR!
NOW HERE IS THE DA's LETTER
his was a major defeat for the doc. Also important, is that the next time the name "Elie" shows up in a baseless complaint, that person will be prosecuted for false statement, perjury, harassment, wasting the DA's time, taxpayer money, & keeping the police from chasing real criminals
THIS FALSE CHARGE PROVES THAT THE MAD DOC TAUGHT MARLINE TO DO HER PREVIOUS FALSE COMPLAINTS

Now I hope Marline will stop living in denial. She knows that when I decided to commit to a final marriage at the age of 60, it wasnt to play games, nor for her to turn over our marriage to a sick Mad Doctor

NOW THIS LETTER FROM THE DA OFFICIALLY ENDS THIS PARADE OF FALSE CHARGES. MARLINE SHOULD ALSO NOTE MY LEGAL RESIDENCE HAS NOT CHANGED, AS REFLECTED IN THE DA's LETTER.

COMES THE FIRST COMMENT FROM DOC. DUPITON IN 2.5 YEARS
After more than 2 years, Dr Dupiton finally wrote to me in a reply through one of the groups. So to be transparent, I am sharing with you all her message to me and my reply to her.

HER MESSAGE
J
ean Claude, please do not contact me via email, phone or other means.
I already told you to get some help. Leave my family and my business alone!
MY REPLY TO HER
Yes Doctor Dupiton,
First Thank you for addressing me & for speaking for the 1st time in 2.5 years. Most important, thanks for giving me the opportunity to address you directly for the first time since ruining my marriage. With that said:

You should have thought the same before coming to my home, sit at our dinner table with my wife, pray to God as family, while acting as a Judas spy agent with the evil thoughts of breaking a happy home out of jealousy, greed, hate, and vindictiveness.

You should have stayed out of my home, life, marriage & business. You should not have started the most evil &complex conspiracy ever seen to steal my wife.

Now that the DA sent you packing with your false accusation, our community who knows Jean Claude Elie, will be your judge, and God will sentence you. Because...
GREAT & WORKS IN STRANGE WAYS

GOD WORKS AT HIS OWN PACE

GOD GAVE ME THE COURAGE TO FIGHT YOUR EVIL.

GOD MADE YOU A MEDICAL DOCTOR TO HEAL, NOT TO BRING PAIN & DESTRUCTION. NOT TO TURN THE DEFINITION OF M.D. INTO Mad Doctor
You have destabilized my marriage, ruined the family my mother left behind. You messed up my daughter, her youngest granddaughter and you diverted my wife's mind. whho with God's help, will one day wake up to see your evils. So with his guidance, I will be victorious and chase the evils in you & your family.

AS MY MOTHER ABOVE WILL BE PROUD THAT HER SON SAVED HER LEGACY.

So Mad Doc Dupiton, go to God. Maybe he can show you that money & greed don't bring happiness. Maybe he will salvage your soul before your judgement day.
I pray for you, but I will not stop my mission till all your evils are
exposed and defeated.
God Bless
- Ex uncle Claudy
----------------------------------------------------
WHAT TOUBLES ME
It is that all this could have been avoided. Because from day one I requested we enter into communication to understand what happened and address the issues. In fact on day one, I pushed for a family meeting and even promised that I am willing to forgive everything, once I understand what led to the break up. I pushed & pushed for a family meeting. Others had called for a family meeting. But Liliane Claude & Marie Dupiton-Theus Blocked it. In fact I finally got a reply from a renegade & I quote
• Instead of being a man u want a meeting so u can talk for hours about your crazy conspiracy
• NO ONE WANTS TO SIT AND LISTEN TO YOUR CRAZY NONSENSE!!! OK
But even 3 months before our separation, Marline tried to preempt those problems, and fought to have a meeting with both families. To confirm her plan, she sent me this text.
08/16/15.: JC, since you are willing to meet and clear the air with my family. I'll find out what date is good for my family. Y
ou can do the same with yours. hat will make me happy for the first time in a long time. Thx for understanding. Love, Marline
Her meeting plan, 6 months before mine, was also BLOCKED. So to the Renegade above who told me about "My Crazy Conspiracy". These meetings blockage are CRAZY CONSPIRACIES.
SO IN CONCLUSION
Now I hope everyone understand why I brought this story to the public. It's not to publicize my personal affairs, but out of necessity. When fighting a battle with evil, you can't do it in private. You have to bring the evil out in the open or you will lose. Because I know that 99.9% of men in this situation, without my skills, determinations and ability to reach the public, would have succumbed long time ago, and made unfair plea deals.
A good community is not just for fun & parties, but for support where the truth exists, and the need arises. One of the women involved in this saga said to me, "Nobody Cares!". I believe that she is wrong, and hopefully, I am right.
Now, here I am at war with a syndicate of 7 women for over 2 years, and I am still standing. But in order to win, I had to pull my last card, which is the public that knows me. And as I always said: "God Works in Strange Ways". Because he gave me a business that became my personal tool to reach out to the public and expose evil, and the true faces of Dr. Marie Dupiton. Ironically, a niece whose diapers I changed, fed & bathed as a baby. But because I married Marline, she made me an enemy target.
But I close his story with one last question
While Johanne does these cruel things to disgrace the family; While she headed to the 105th police precinct to file a devious & fraud complaint of threats to her life, I ask myself these questions
To Liliane Mackenzie-Claude: As first daughter of Anna Rose, my sister and elder of the family: WHERE THE HELL ARE YOU?

To Dominique Claude-Colimond: Older sister of Johanne, oldest granddaughter & niece. WHERE THE HELL ARE YOU.

To Guy Theus: Husband who sleeps with Johanne each night: ARE YOU RELEVANT? OR JUST A SEE NO-EVIL, HEAR-NO EVIL & SPEAK NO-EVIL

SO LET'S ASK: WHAT KIND OF PERSON OR NIECE IS DR. MARIE DUPITON?
What kind of niece would rejoice & make an uncle enemy because his wife put him Out?

What niece would refuse to talk to her uncle & prosecute for over 2 years to steal his wife?

What niece would go o the police with the most cruel lie that this uncle threatened her life?

What niece would dream of sending the insane text below to her uncle while in peace with his wife?

THE
ANSWERS
THE SAME NIECE WHO BRAINWASHED MY WIFE INTO FALSE POLICE COMPLAINTS

THE SAME NIECE WHO BLOCK MY RETURN HOME FROM MY POSSESSIONS FOR MY WIFE

IT'S A SICK, MENTALLY DERANGED & DANGEROUS PERSON IN OUR COMMUNITY.

HER NAME IS DR. MARIE PAUL DUPITON OF CAMKIDS PEDIATRICS, AKA THE MAD DOCTOR
THE COMMUNITY MUST MAKE HER ACCOUNTABLE FOR HER SINS. AS A DOCTORS MONEY IS NOT A LICENSE FOR GREED. TO LIE & TO INFLICT PAIN & MISERY
BUT AS MARLINE WOULD TELL ME, I WILL ALSO TELL JOHANNE .
"BRING IT ON MAD DOC. THE ROCK'S ALWAYS READY TO PLEASE"